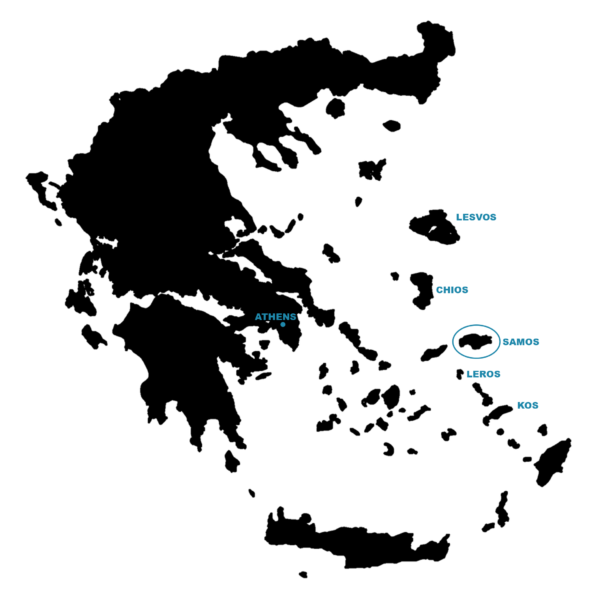 Free legal information and legal support for all asylum seekers and refugees on Samos.
I HAVE RIGHTS is a new non-profit organisation that emerged from the Refugee Law Clinic Berlin after working on Samos for more than three years. Together with Avocats Sans Frontières we are working in the SAMOS LEGAL CENTRE on individual cases like interview preparations, family reunifications and appeals.
The international team consists of lawyers, legal experts and interpreters.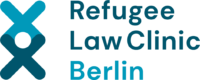 … make justice accessible
Our international team of lawyers, legal interns and language mediators provides asylum seekers in the EU "Hotspot" Samos with free legal information about the asylum procedure, supports them in reuniting with their families in Europe and challenges Europe's degrading treatment of people seeking refuge in front of the European Court of Human Rights.
… pressure stakeholders
In our understanding, the situation on Samos is nor a humanitarian crisis, but the result of EU policies. We give a detailed portrayal of each individual case that we bring in front of the ECtHR and publish different campaigns on our News page. By exposing the systematic, degrading conditions asylum seekers in the Greek "hotspots" have to live in, we want to put pressure on stakeholders to achieve systematic change.
Violation of Art. 3 ECHR – exception or rule?
A survey we conducted with former service-users
Each and every case we submit to the European Court of Human Rights (ECtHR) is the individual and unique story of a human being in distress. We make every case accessible and show what "degrading treatment" concretely means to the individual asylum seeker in the "hotspots".
Each interim measure granted underscores our firm belief that these cases are no exceptions, but the manifestation of a system of degradation and human rights violations.
(Note: These figures are from an earlier survey when our service-users lived in the old Vathy Camp.)
of our service-users feel unsafe or have experienced sexual violence in the "hotspot".
of our service-users report that they have received expired or moldy food at least once.
of our service-users have complained about rats/snakes/insects/bed bugs/scabies in their accommodation.
can not wash their hands with soap every day.
Time our service-users have to wait on average every day to get food:
Time our service-users have to wait on average every day to receive 1.5 litres of water:
Stay up to date!
Sign up to our NEWSLETTER to get a monthly update on the refugee situation on Samos and our work.
We are planning to start the newsletter in April 2022.