We deeply believe in the promise of the Universal Declaration of Human Rights, that all human beings are born free and equal in dignity and rights.
The process of seeking asylum in Europe stands in stark contrast to those ideals: at European borders, asylum seekers are denied their human rights through illegal pushbacks, arbitrary detention, restriction of movement in closed camps and degrading living conditions.
We believe that this reality is not in accordance with the rights and freedoms that European states are bound to guarantee for everyone within their jurisdiction. Yet, asylum seekers do not have the means to access justice, as legal information and representation are limited by practical or administrative barriers.
I HAVE RIGHTS is our answer to this intolerable reality and intends to reach beyond these limitations.
We make justice accessible
Our international team of lawyers, legal interns and language mediators provides asylum seekers in the EU "Hotspot" Samos with free legal information about the asylum procedure, supports them in reuniting with their families in Europe and challenges Europe's degrading treatment of people seeking refuge in front of the European Court of Human Rights.
We pressure stakeholders
In our understanding, the situation on Samos is not a humanitarian crisis, but the result of EU policies. We give a detailed portrayal of each individual case that we bring in front of the ECtHR and publish different campaigns on our advocacy page. By exposing the systematic, degrading conditions asylum seekers in the Greek "hotspots" have to live in, we want to put pressure on stakeholders to achieve systematic change.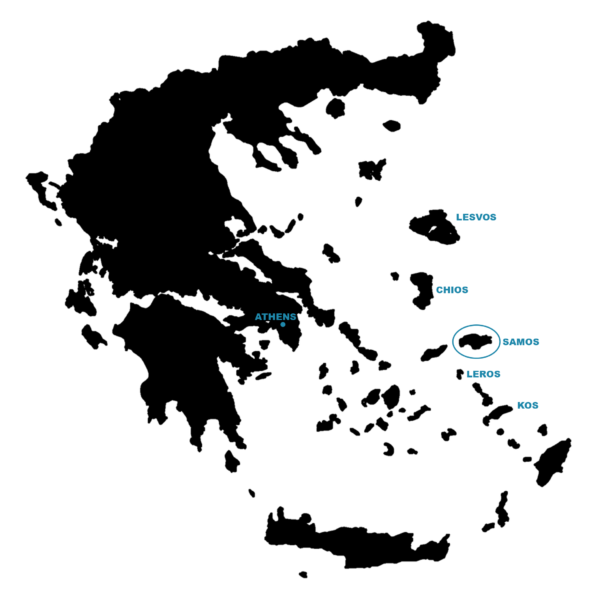 Free legal information and legal support for asylum seekers and refugees on Samos.
I HAVE RIGHTS is a new non-profit organisation that emerged from the Refugee Law Clinic Berlin after working on Samos for more than three years. We are working on individual cases like interview preparations, family reunifications and appeals. We currently operate in the SAMOS LEGAL CENTRE that we share with Avocats Sans Frontières.
I HAVE RIGHTS' international team consists of lawyers, legal experts and interpreters.
Léa Vouillamoz
Press release GREECE: FRONTEX FAILS TO REPORT POTENTIAL VIOLATIONS OF HUMAN RIGHTS Seven civil society organizations from Samos island presented their allegation briefing to [...]
Phil Mertsching
I HAVE RIGHTS' Strategic Litigation Taskforce submitted feedback to the European Commission regarding the founding Regulation of Frontex (Regulation (EU) 2019/1896  on the European Border and Coast Guard/Frontex). In our submission, we focus [...]
Léa Vouillamoz
I HAVE RIGHTS, along with 13 organisations, sent a letter to the Ministry of Migration and Asylum in preparation for an upcoming Ministerial Decision that aims to define categories according to which recognised refugees [...]
Statistics
Number of beneficiaries we have met so far
Number of people we have provided with interview preparation
of our beneficiaries experienced at least 1 pushback
Number of appeals our lawyer has worked on
Number of people IHR is legally representing
Stay up to date!
Sign up to our NEWSLETTER to get regular updates on the situation in Samos and our work.