The process of seeking asylum is necessarily combined with sharing personal and often traumatic stories and information. Asylum applicants have to demonstrate that they are at risk of persecution for reasons of "race, religion, nationality, membership of a particular social group or political opinion" (Convention Relating to the Status of Refugees, 1951). For people leaving their home country because of their Sexual Orientation, Gender Identity / Expression or Sex Characteristics (SOGIESC claims) the process of sharing information can especially include sensitive, intimate and traumatic experiences.
Our colleagues from Fenix Humanitarian Legal Aid Lesvos collected and evaluated data from their beneficiaries and published the findings in their report "Naming and Shaming – Harmful asylum procedures for sexual orientation and gender identity claims on Lesvos".
It can be assumed that these issues are not only happening on Lesvos but everywhere where LGBTQIA+ asylum seekers have to face personal questions in their asylum interviews.
Definition:
LGBTQIA+ is an inclusive term that includes people of all genders and sexualities. While each letter in LGBTQIA+ stands for a specific group of people (Lesbian, Gay, Bisexual, Transgender, Queer, Intersex and Asexual) the term is supposed to involve the entire spectrum of gender fluidity and sexual identities (+).
Another term that is used in the field of asylum claims and is even more inclusive and fluid, is SOGIESC
= claims on the basis of Sexual Orientation, Gender Identity and Expression, and/or Sex Characteristics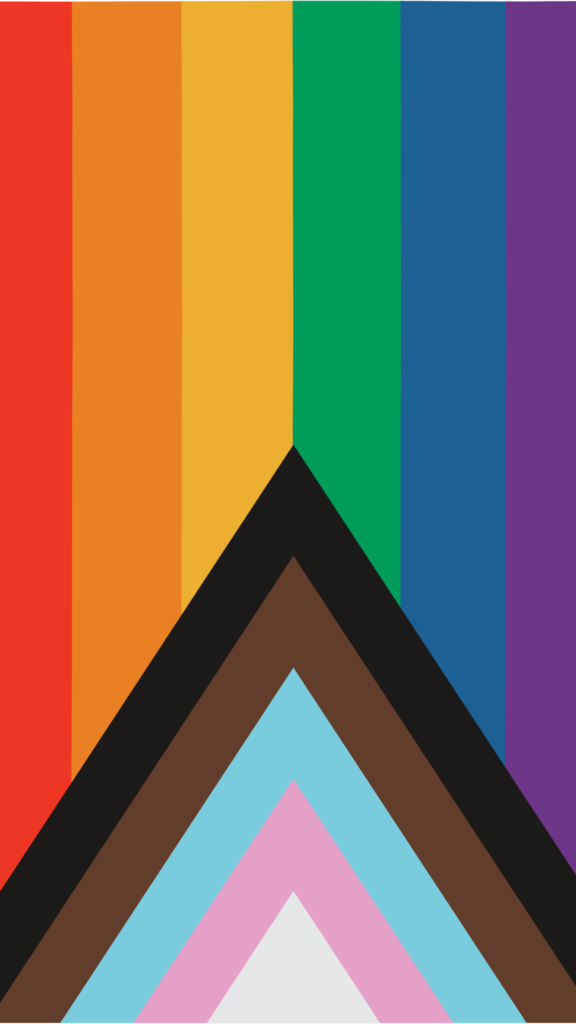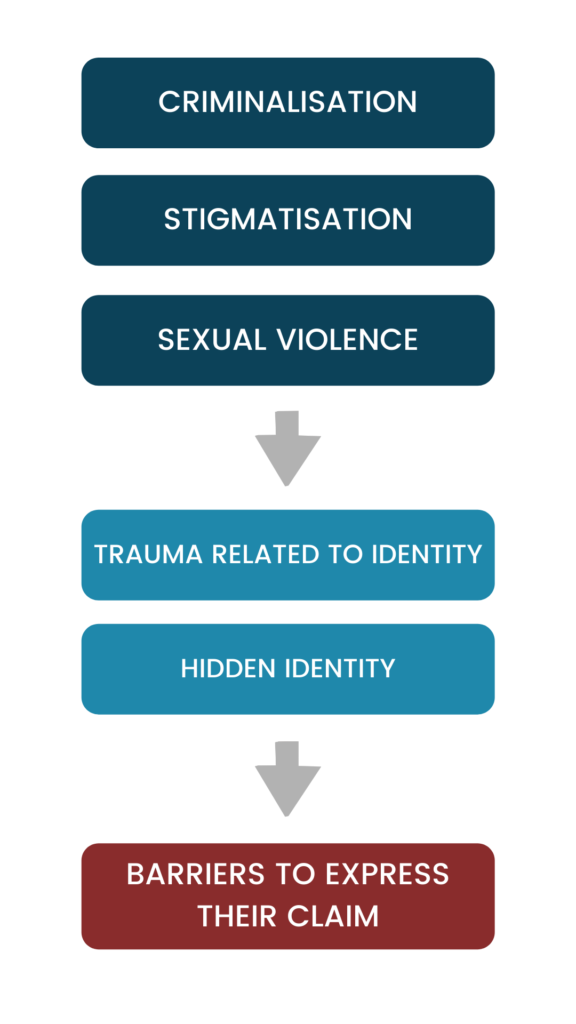 Difficulties of LGBTQIA+ in the asylum procedure 
There are various reasons why LGBTQIA+ people face barriers in expressing their cases. Because of criminalisation or stigmatisation in their home countries, many people never had the opportunity to explore their identity in the past. This can lead to a hidden identity and personal feelings of shame.
LGBTQIA+ asylum seekers are often survivors of sexual and gender-based violence and/or torture, for example in the form of 'corrective rape'. These experiences can cause traumas related to the identity.
Hidden identities or traumatic feelings about the identity can hinder the asylum applicants in articulating their claim. But since there is also often a lack of external evidence, the asylum interview will put an even greater emphasis on the applicant's testimony. According to that, applicants have to face very personal and intrusive questions which can cause re-traumatisation and feelings of marginalisation.
Legal Framework
There is a legal framework that sets limits to the admissible questions in an asylum interview. For example, questions about sexual practices and requests of intimate evidence are prohibited. Also, LGBTQIA+ asylum seekers cannot be expected to return to their home country and hide their identity to avoid persecution.
Reality in the asylum interviews
Despite the legal framework, some LGBTQIA+ applicants still have to face intrusive questions about their sexual practices or the possibility to return to their home country and hide their identity. This is based on the assumption that sexual identity is a 'choice' or a 'lifestyle' – which is clearly wrong.
Also other stereotypes can come up in the questions of the asylum interview, for example why the applicant has children while being homosexual. Or if and why a homosexual person has had heterosexual relationships in the past. These questions based on stereotypes can make the applicant feel uncomfortable and anxious. Their stories and identities are met wit skepticism and their credibility is obviously questioned.
Reasons for these concerning procedures in a SOGIESC asylum interview could be untrained caseworkers, the lack of clear guidelines for SOGIESC asylum claims or the lack of sufficient mental health and psychosocial support for asylum seekers.
Consequences for LGBTQIA+ asylum seekers
The asylum procedure as a process of sharing personal stories and information can especially be difficult for LGBTQIA+ people. Feelings of shame and isolation can lead to re-traumatisation and have a huge impact on the mental health. Considering the inadequate access to mental health and psychosocial support for asylum seekers in general, LGBTQIA+ applicants feel even more marginalised when they face scepticism in their interviews.
To avoid such harming effects, it's important that case workers are well trained and understanding. Case workers should create a safe space during interviews and reiterate confidentiality.
How it affects our legal work at IHR
At I HAVE RIGHTS., we support different cases based on sexual orientation. This pattern of re-traumatisation experienced during the interview and the difficulties to express the claim is common among our beneficiaries. Even if we create a safe space during the preparations, we cannot influence the way the asylum services will proceed during the interviews. This is the reason why it is fundamental to provide legal support for LGBTQIA+ asylum seekers before their interview in order to explain that their claim is legitimate and that they can be considered as members of a particular social group according to the definiton of refugee. Most of them face difficulties to explain that their sexual orientation is the main reason why they came to ask for asylum because they believe they will face the same stigma and persecution from the Greek asylum authorities. As a consequence, they often withhold fundamental information in addition to the difficulty to express their claim caused by the trauma they experienced in their home country. Those who unfortunately don't get legal support before their interview often get rejected for not giving enough details. It becomes then difficult to submit an appeal since they already gave their testimony which is the only evidence they have to prove their claim. Most our beneficiaires express a sense of relief after getting legal information and understanding what is important for them to explain in more details to the authorities.
This article is based on the report "Naming and Shaming – Harmful asylum procedures for sexual orientation and gender identity claims on Lesvos" from Fenix Humanitarian Legal Aid.
Read the full report here.