How does the asylum procedure actually work in Greece?
The unprecedented influx of migrants and refugees seeking asylum to Europe beginning in 2015 necessitated major legal and structural changes to asylum law in both EU policy writ large and individual domestic policy within member states. One issue that needed addressing in particular was the disproportionate population flows to Italy and Greece, with a majority of asylum seekers arriving either via water passage to central Mediterranean member states, or attempting passage through land routes in Turkey to reach the Greek border.
While, contrary to popular belief, refugees have no legal obligation to apply for asylum in the first 'safe country' they arrive in, they are often restricted to stay in that country while undergoing reception and application procedures, and in some cases can be returned to this country if their application to another EU country is rejected. However, it is significantly more difficult for asylum seekers to apply for residence in European countries if they are registered outside the EU – hence, why (among a myriad of other factors) so many refugees do not stop in the first safe country, and countries that form the external border of the EU, such as Greece, end up with a disproportionately large number of refugees and asylum seekers.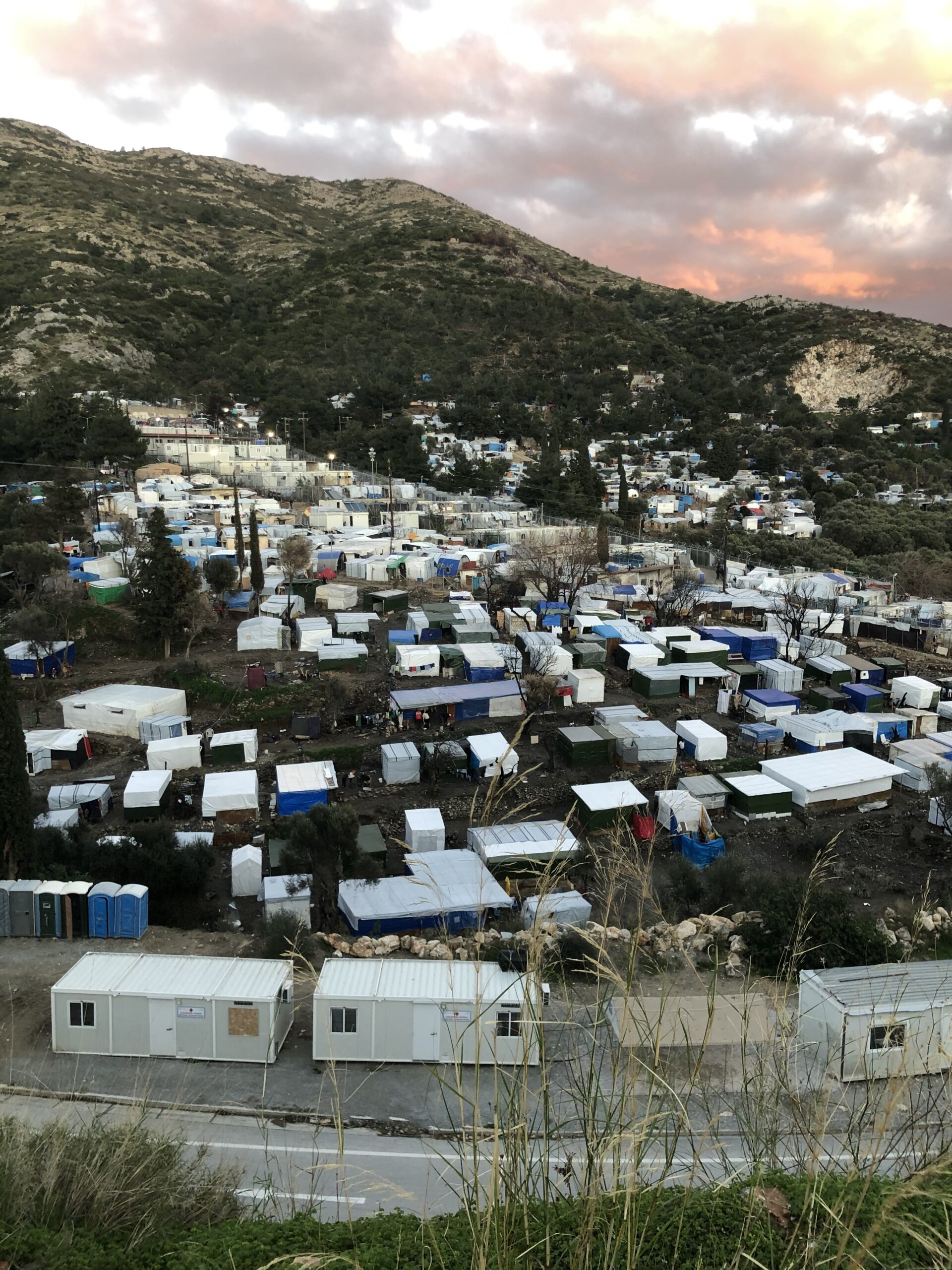 In 2015, the European Commission set up hotspot locations in Italy and Greece in an attempt to address this asymmetric flow of migration. In principle, these hotspots would fast-track the registration of asylum seekers and therefore alleviate the bureaucratic burdens of asylum procedure and help these countries to fulfill their obligations regarding asylum law under EU mandates. In Greece, the hotspots were established as Reception and Identification Centers (RIC) on five islands: Lesvos, Chios, Samos, Leros and Kos.

The controversial EU-Turkey Agreement essentially turned these hotspots into closed detention centers, lessening standards of protection and discouraging migration by implementing immediate detention or deportation structures if applicants appeared to not qualify for international protection. Due to widespread international criticism, this closed detention concept was transformed into a geographical restriction on the movement of asylum seekers to RIC facilities and particularly within the islands on which they were processed.
But what happens once asylum seekers reach these islands?
The most recent legislation set out to regulate RICs in Greece is dictated by the International Protection Alternative (IPA), enacted in January 2020. IPA procedure outlines the process in five stages.
Upon arrival in Greece, newcomers are provided information on their rights and obligations with regards to seeking asylum in the European Union. This is performed by the Information Unit of the RIC, but in cases of mass arrivals can be performed by the police, coast guard or armed forces. This informational stage must, under law, be administered in a language the applicant can understand (or can be reasonably assumed to understand). However, issues with dialect and a lack of translators or interpreters, as well as unregulated training and oversight can often lead to asylum seekers not being fully aware of their rights and the steps necessary to apply for protection.
Applicants are subsequently transferred to a Reception and Identification Center (RIC) on one of the five hotspot islands, where they face a five day restriction of movement in the center while their registration is processed. This period of detention may be extended by up to 25 days depending on circumstances. In cases of large scale arrivals, the reception process is often delayed and can result in unreasonably long stays in overcrowded facilities.
When it is their turn, asylum seekers then undergo registration (including identity and nationality verification) and medical checks. These medical checks should, in principle, result in appropriate medical and psychological care, but the proportion of medical providers to asylum seekers often means that individuals are not treated on a timely basis. During this process, interviewers also identify vulnerable groups and populations. Categorizations of vulnerability include unaccompanied minors, persons suffering from a disability or serious illness, pregnant women and new mothers, single parents with underage children, victims of torture, rape or other serious forms of violence or exploitation, elderly persons, victims of human trafficking and minors accompanied by members of their extended family. Applicants who are identified as belonging to one of these vulnerable groups are then given information as to their particular rights – often in the form of more intensive medical care or special facilities. Again, problems arise in individual cases, where interviewers may misidentify the ages of unaccompanied children, not believe victims of violence or sexual trauma without evidence, or fail to register vulnerable circumstances due to language barriers. This often results in vulnerable individuals not being afforded the heightened protection they are due under EU law, and may delay certain procedures such as family reunification (FRU) for minors.
Applicants are then referred to the asylum procedure, where the Special Rapid Response Units of the Asylum Service distribute cases and prioritize applicants according to nationality and particular circumstances. Although the processing for asylum applications is supposed to be performed in a "speedy and timely manner", large numbers of asylum seekers, bureaucratic delays and lack of personnel, and errors in registration, asylum seekers may often stay in overcrowded facilities with little access to sanitary care, medical attention, or proper food and water supplies for several months.
Finally, applicants are transferred to further facilities or resources based on the outcome of their registration interview.
This is, of course, the standardized procedure in principle, with examples of areas where problems may arise. In reality, and especially under the dramatic changes resulting from the COVID-19 pandemic, the day to day reality can differ greatly.
Many thanks to the Greek Council of Refugees for their overview on asylum procedure and for forming the basis of this article.